Ambient Media In Digital World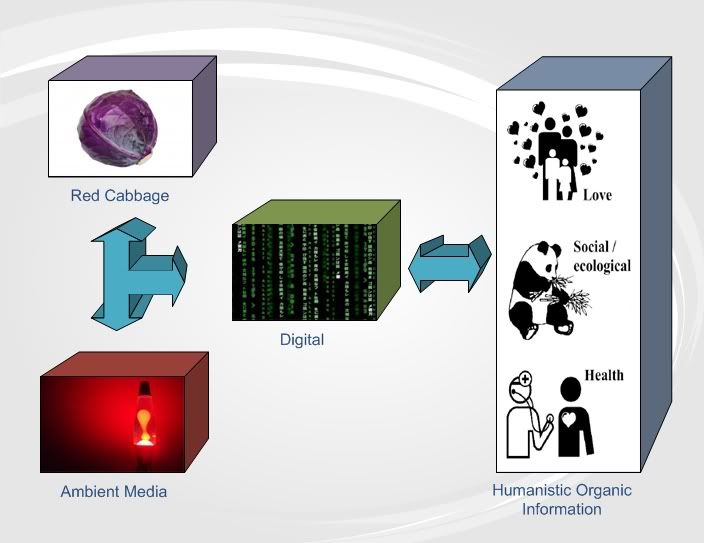 The motivation behind this research is to inform through ambient living media that promotes human empathy the social and organic happenings around a person's life using a closed-loop control system. Our thesis is that, just as a human prefers to see and receive a living rose rather than an exact replica plastic rose, so too would a living media promote more human empathy about organic based information.
Living things evoke feelings due to empathy that are different than what can be evoked by artificial imitations. This is based on the fact that humans have true empathy only for creatures which are alive. Having true empathy is an extremely important way that humans perceive and communicate emotions. In addition the use of living organisms to represent the significant portions of one's life adds semantics to the manifestation since as social aspects like relationships and addictions thrive and decay, so does the living microorganism. Thus, by tying together digital media with the living world we can develop media that especially promotes empathy about social and ecological information.
page revision: 2, last edited: 27 Nov 2007 05:20